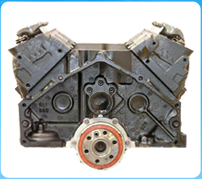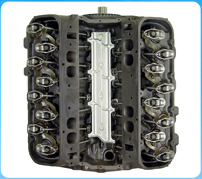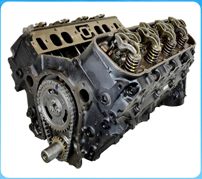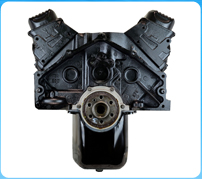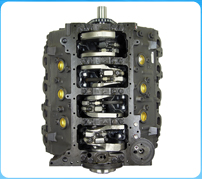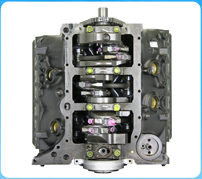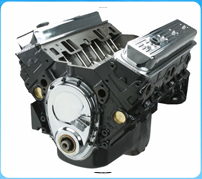 Founded in Holland in 1936,  ATK now resides in the US and is owned by Lakefront Capital, a management team with over 200 years of combined remanufacturing experience. "Driven to Be the Very Best" is more than a slogan at ATK Marine Engines; it is a way of life for all of their experienced employees. Not only is ATK Marine Engines dedicated to distributing the highest quality engines and components in the market, they are also committed to setting the industry standard when it comes to customer service.

Our marine engine line-up includes remanufactured marine engines in both a long block version as well as engines available with tinware factory installed, both at competitive prices. As each engine is built with O.E. quality replacement parts and expert workmanship, rebuilt engines offer excellent value and reliability. In addition to our rebuilt engines, ATK Marine offers Factory NEW engines as well that carry our industry leading Parts and Labor Warranty.
In fact there are more than 150 processes involved in remanufacturing our marine engine that
make it stand out from the competition:
Each rebuilt marine motor is tested (with most being hot-run tested) for compression, oil pressure, oil leaks, engine noise and general operating conditions before shipment. It is important to mention that Ironclad is the only company that does hot-run testing on over 85% of its builds.
Engine blocks are magnafluxed, bored, & precision honed with the mains being line honed
Marine engine blocks and cylinder heads are precision surfaced
Cylinder heads are magnafluxed and machined for three-angle valve seats
Crankshafts are stress-relieved, precision ground, and micro-polished
Cam shafts are precision ground or replaced with new

ATK Marine is proud to offer an 18 month, unlimited hour warranty with our remanufactured and new engines. Additional coverage can be purchased to provide a "First Time, No fault Warranty" as well as increased labor reimbursement and haul out compensation. " Our Guaranteed Core Policy", with free freight within the 48 states, further states the excellent value of the ATK marine engine.
ATK Marine engines are available through our network of 9 strategically located warehouses providing availability typically in 1-2 days.
ATK Marine looks forward to providing you with the best product and service in the repower of your boat.