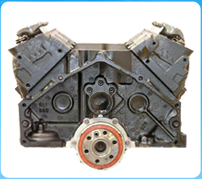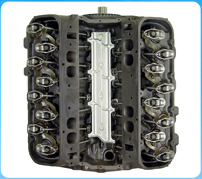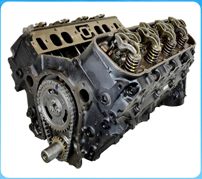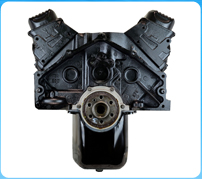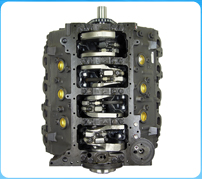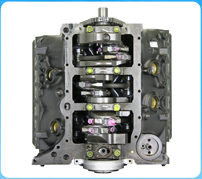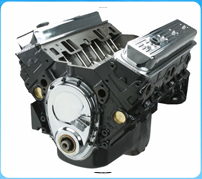 NEW MARINE ENGINES
GM- Vortec 3000

Product Overview
3.0L 181 cid Base Engine - 1pc rear seal
18 month, Unlimited Hour Warranty
Replaces 1986 - 2004 3.0 Litre GM Marine Base Engines

ATK Marine has now made it easy to install a New 1 piece seal 3.0 Litre 140 hp GM base engine to replace any older 2 piece seal OMC Stringer, Cobra, Volvo & MerCruiser Model Stern Drives.
A high-flow cylinder head with straighter intake ports and a higher compression ratio delivers impressive horsepower
Cylinder heads feature sintered powder metal exhaust valve seat inserts for improved durability
State-of-the-art coolant pump seal uses a combination of advanced materials to provide superb sealing action under extreme conditions
Nodular iron crankshaft for increased strength and engine life
High Energy Ignition (HEI) distributor and coil are shipped on the engine as standard equipment
Camshaft is specifically designed for marine duty cycles and optimized for maximum performance
High-silicon cast aluminum pistons ensure optimum performance for the life of the engine
Common rear face on most GM Powertrain marine engines for easy hookup with housing
Cylinder case has brass water jacket core support plugs for resistance to corrosion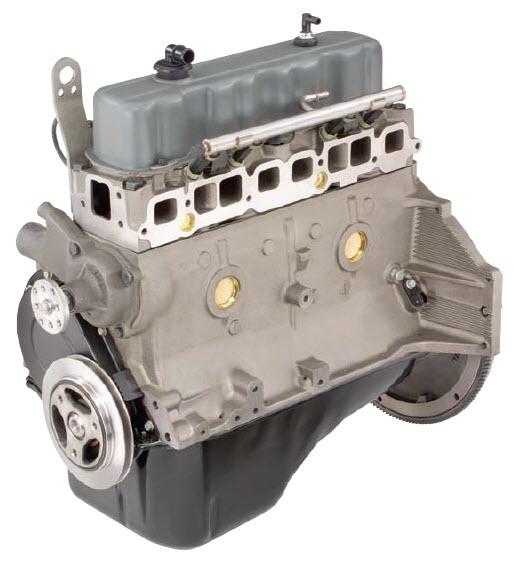 Product Details

Specifications:
Type: 3.0L I-4
Displacement: 181 cid (2966.59 cc)
Engine Orientation: Longitudinal
Compression Ratio: 9.2:1
Valve Configuration: Pushrod Actuated
Overhead Valves- (2 valves per cylinder)
Assembly Site: Toluca, Mexico
Valve Lifters: Hydraulic Flat Tappet
Firing Order: 1 - 3 - 4 - 2
Bore x Stroke: 101.60 x 91.44 mm
Bore Center: 112.26 mm
Bore Area: 324.29 cm²
Fuel Type: Regular Unleaded
Horsepower: 143 hp (107 kW) @ 4800 rpm (LMX)
140 hp (104 kW) @ 4800 rpm (LW6)
Torque: 178 lb-ft (241 Nm) @ 3600 rpm (LMX)
177 lb-ft (240 Nm) @ 3600 rpm (LW6)
Actual power levels may vary depending on OEM calibration and application.
Shipping Weight: 363 lb (165 kg)
Materials:
Block: Cast Iron
Cylinder head: Cast Iron with exhaust valve seat inserts
Intake manifold: Customer Supplied
Exhaust manifold: Customer Supplied
Main bearing caps: 2 -Bolt Cast Iron
Crankshaft: Nodular Cast Iron
Camshaft: Marine Profile
Connecting rods: Powdered Metal
Information may vary with application. All specifications listed are based on the latest product information available at the time of publication. The right is reserved to make changes at any time without notice.